This page is displaying a lovely set of ornaments found at Nomad's place. When I first came online, I noticed her name everywhere. For some reason, I failed to check out the site.
Don't make the same mistake.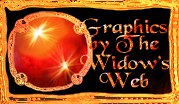 I don't normally keep a mail link here
but this feather is so pretty
that I had to display it for your
viewing pleasure.