Regarding Gardening~~
In the nearly six years I have owned the house in which I live, I have learned a great deal about gardening and plant life. Most notably, I now know what I should have done and when I should have done it.

---
The catalogues have begun to arrive and I will soon begin to breathe & dream
gardening...
When I do, you'll be able to come here to see where the hell I've been and what I've been doing.
The
Witches'

Garden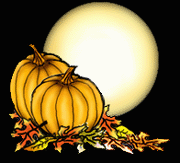 ---
This section is written primarily for those of you that own a piece of land and dream of it becoming a useful, mystical, practical, enchanted, low-maintenance,
high yield, uunusual, comforting, work of art ~ otherwise know as a garden.
The Witches' Garden
(Overview)
First year~
assessment, planning, slow treasures and annuals
Second year~
fruit, an herb garden and a vegetable plot
Third year~
ponds and water, lawn work, buildings, expanded perenials and herbs
Forth year~
reassessment, specialization
Fifth year~