...Be praised, my Lord, for
Sister Moon
And the Stars.

In heaven you have formed them clear and

bright and fair...
~St. Francis ofAssisi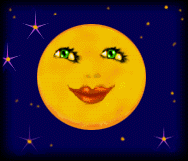 Fill in the blanks:
Twinkle, _______, little ____.
How I ______ what you are.
__ above the world so ____,
Like a _______ in the ___ . . .

I'm Chance. I heard that there is a cool place for critters like me--It is called Rufff and something. The sky has so many stars tonight. I'm just wishing that I could go to the rufff room to live.
Will you wish with me?
Star Light,
Star Bright,
First star I see tonight,
I wish I may,
I wish I might,
Have the wish I wish tonight...
Help to make Chance's wish come true...

Watch this glimmer, make the wish...

then wish a wish for yourself too!